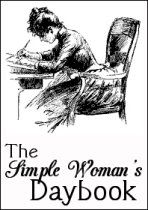 FOR TODAY December 22, 2008 (a day late)

Outside My Window... is snow, snow and more snow. Watching the neighbors Hawkeye flag blow straight out tells me the wind is still whipping making it bitterly cold. I think the high today is supposed to be -4.

I am thankful for...my family. Without the support of my family I think I would go crazy at times.

From the learning rooms...we are continuing to studying the human body using The Human Body Skeletal and Muscular Systems (REM 653). Dill will continue The Holocaust lapbook from Hands of a Child.

From the kitchen...Christmas baking is being done. Chocolate covered cherry cookies, whole wheat snicker doodles, self frosting oatmeal cookies and granola bars.

I am wearing...a grey t-shirt, black capris, white socks and my grey tennies.

I am going...to relax and take it easy this week.

I am reading...Live and Learn and Pass It On Volume II by H. Jackson Brown Jr.

I am hoping...for the picklets to have a memory filled Christmas.

I am creating...what I hope to be a new lifestyle for us.

I am hearing...the computer hum.

Around the house...I see clutter. The whole house needs an overhaul before Wednesday night. Guess I know what I will be doing today.

One of my favorite things...is sitting down to a cup of coffee with Cool before the picklet get up.

A Few Plans For The Rest Of The Week: Tackling mount laundry, going through the boxes in the dining room, getting ready for the holidays and relaxing.

Here is picture I am sharing...I think this is my favorite pictures from my aunt's wedding. My dad and my hubby talking before the ceremony. Both of them in ties, looking handsome.