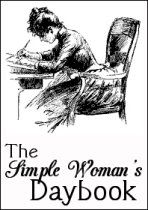 FOR TODAY December 29, 2008...

Outside My Window it is very grey. I see the across the street neighbors gas light with the red bow tied around it. (I wish we had one...lol)
I am thinking about the remarks and actions of extended family last night.
I am thankful for my husband. He works so hard and has changed so much. I am proud of him.
From the learning rooms we will start writing prompts, watch the Jelly Belly factory tour, work on a time capsule, draw for Sketch Tuesday and play a round of the dictionary game. Music practice will also be a main event.

From the kitchen I am hoping we get bagels made this week.

I am wearing black sweats and a hot pink t-shirt.

I am creating: an environment that will honor my husband more. I feel, especially after the actions of last evening, that he feels as if he will never break out of the mold his family has created from his youth. He works hard, loves us and needs to feel more appreciated.

I am going to be taking the kiddos to piano this week. We also need to deliver the fundraiser items to the kid's customers since we forgot while we were at my MIL's.

I am hoping I can break out of this funk that I find myself in after last night.

I am hearing the local news play in the background.

Around the house I see what I have not accomplished from the last two weeks.

One of my favorite things is talking to good friends on the phone.

A Few Plans For The Rest Of The Week: I really have no plans this week other than the usual cleaning, laundry, cooking and schooling.
Here is picture thought I am sharing. This was the angel Chip made for our ficus Christmas tree this year. I absolutely love his enginuity and spirit.