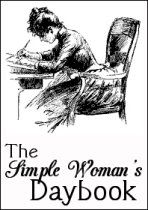 FOR TODAY December 15, 2008
Outside My Window... I see clear blue skies with the sun shining brightly. The bare trees are whispering a story.
I am thinking...that the longer I sit here the more my mind is going to wander. I really should get up and get something done.
I am thankful for... all that is. Everything is beautiful this morning and I am thankful for that.
From the learning rooms...we are going to be studying the human body using The Human Body Skeletal and Muscular Systems (REM 653). Dill will be starting The Holocaust lapbook from Hands of a Child.
From the kitchen...we will be making jello to represent cells. We also need to make cookies for a cookie exchange and pickle finger foods for a hoers devours get together this week.
I am wearing...a stained t-shirt, my red hoodie, black capris, white socks and Cool's slippers...I am styling!
I am creating...new eating habits for our family.
I am going...to the doctor on Wednesday and am very nervous about that.
I am reading...
Walk Away the Pounds
by Leslie Sansone.
I am hoping...for a clean bill of health.
I am hearing...the furnace running.
Around the house...no one is stirring. The living room is clean as well as the kitchen. The laundry room and dining room stand is disarray.
One of my favorite things...is watching the picklets sleep.
A Few Plans For The Rest Of The Week: Tackling mount laundry, going through the boxes in the dining room, getting ready for the holidays and relaxing.
Here is picture I am sharing... Sweet and Petite participating in a relay race during Family Fun Night last week. I love the look of determination on Petite's face, the laughing smile on Sweets face and the laughing look from their friend sitting on the radiator. It was a riot.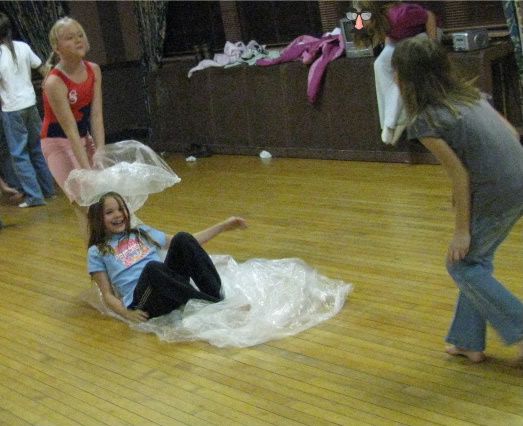 © 2008 Wicked Pickles-Homefront Lines