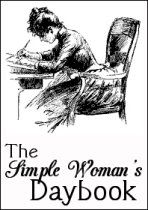 FOR TODAY January 5, 2009...
Outside My Window...there is snow and lots of sun...it looks just beautiul

I am thinking...that I really need to leave the house by 2:30 in order to get everything done in town

I am thankful for...enough

From the learning rooms...ahhhhh....I am having a tough time with this one. I so want to be on a roll but I am finding getting started after such a long break is difficult. For this week we are doing writing prompts, thanks you's, math, music practice, mad libs and working on staying on track.

From the kitchen...corn bread for supper is baking.

I am wearing...gray pants, gray tennies and a gray hoodie.

I am creating...STILL creating a new life style for our family unit.

I am going...to town today and on Wednesday.

I am reading...Life's Little Instruction Book

I am hoping...exercise will come easier with each passing day.

I am hearing...the rock tumbler.

Around the house...all is quiet...the picklets took the dogs for a walk.

One of my favorite things...is doing the ABC-robics with the picklets.

A Few Plans For The Rest Of The Week: I need to finish cleaning out the kitchen cabinets and drawers. I have a plan to make new art that is inspirational for the top of the cabinets.
Here is picture thought I am sharing...
© 2009 Wicked Pickles-Homefront Lines